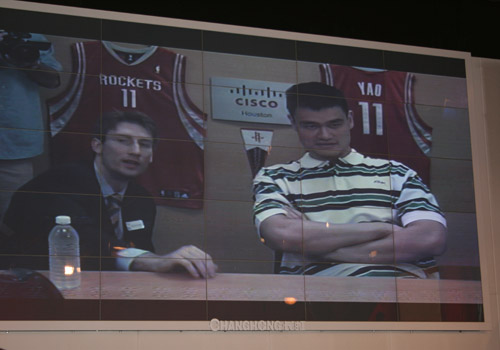 Yes, it's taken this long to get over the Rockets first round elimination in Utah. Pardon the dead cyber-space... there probably shouldn't have been high expectations for going it without Yao but for some reason the elimination hurt just the same.
Anyway, there's still plenty going on with the upcoming Olympics in China and the off-season. I'd put up an
FA wishlist like Feigen
, but you can't really put it any better than he did. I'd take Maggette or Pietrus, too. Maybe the Rockets should never have let Azubuike go. Here's some Yao Links for now:
Yao Links
- ShanghaiDaily.com reports that
Yao Ming has donated 500,000 yuan to victims of the earthquake
that hit Southwest China yesterday. The Red Cross Society of China has opened a website and several hotlines to receive donations for the victims. For anyone who is interested in donating, information is
available at the Shanghaiist.com
.
- Yao just wants the Top 8 in Beijing this summer. That's very sensible of him if not exactly inspiring for Chinese fans. He's more interested in
staying on the court
. Yao Ming Mania has
pics of a recent press conference
and lots of interview clips.


Originally posted at Yao Central on May 13, 2008 11:08 AM